Avalanche Bulletin
Tateyama
2022/11/24 06:00
Avalanche Danger Rating and Trend
| Elevation | Confidence | Comments |
| --- | --- | --- |
| Alpine | Fair | The amount of snowfall at elevation is unknown |
| Treeline | | |
| Below Treeline | | |
Avalanche Problem
ストームスラブ Storm slab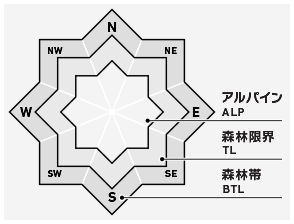 Beware of storm slab formed on steep slopes
Summary
Avalanche
No new avalanches observed.
Snowpack
It was raining yesterday afternoon. The elevation affected by the rainfall was at least over 2,400 m. At night, the rain was changed to snow with wind and there was a new snowfall of about 20 cm at 2280 m elevation, but the bonding with the old snow is unknown.
Weather
The temperature in Murodo as of 6:00 am is -2.9℃. At an elevation of 2,280 meters, there has been about 20 cm of new snowfall since last night, and the snowfall is still continuing. The Japan Meteorological Agency (JMA) is forecasting rain and cloudy skies at the foot of the mountain, with thunderstorms in some areas until early afternoon, due to the expected influence of moist and cold air.
Travel and Terrain Advice
Beware of storm slabs on steep slopes. There are numerous exposed "terrain traps" such as rocks and gullies that can cause even small avalanches to do more damage. Snowfall is forecast to continue. Please act with caution to watch for new snowfall and wind effects.
If you observe important information that indicates instability, such as a new avalanche, please send us the information using the "Information Posting Form" or "Email". Your cooperation will help us to improve the avalanche bulletin. Thank you.